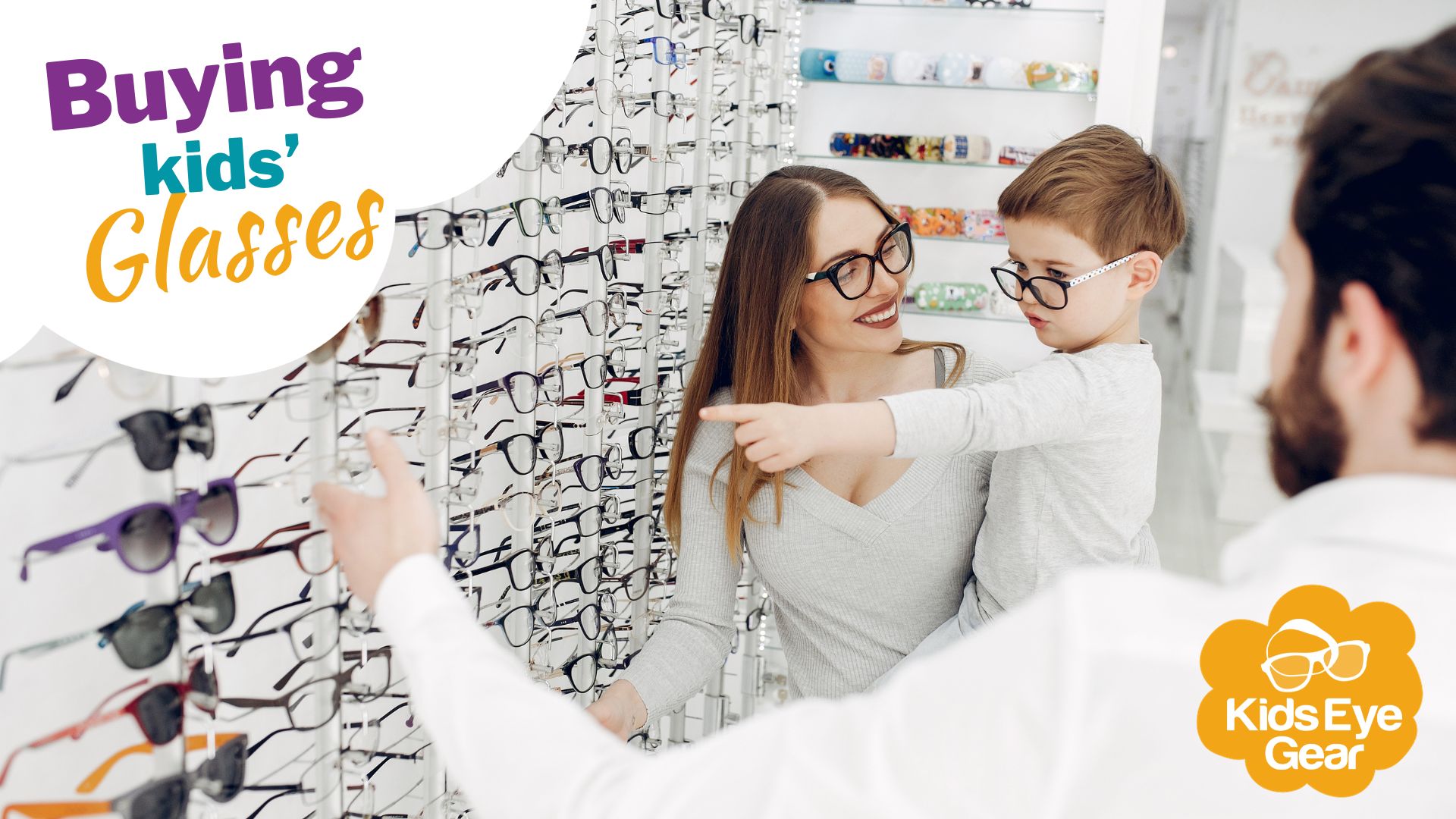 Top Places to Buy Kids' Glasses in Australia
Finding the perfect pair of glasses for your little one is a big mission! As a parent, you want to ensure their eyes have the clearest vision possible, but where do you even start looking for kids' glasses?
Both my kids wear glasses but each was prescribed at a different age. My son has worn a rigid contact lens since he was 7 months old but didn't start wearing glasses until grade 1 – when we realised he needed a little more support with close up work and a little more protection around other kids. My daughter on the other hand didn't have glasses prescribed until she was in grade 6, and hers were due to astigmatism and long sightedness. What I realised having been through this, is that choosing glasses has a unique set of challenges at different ages.
Babies can be difficult to buy for because choices are limited and very few optometrists carry baby-sized frames. Toddlers are a challenge because they can be rough and break their glasses (never mind the tantrums about actually wearing them!). And tweens and teens can be tricky because they have a very particular sense of style and can often be between kids and adults sizes.
One thing is for sure though, it's imperative to find a pair of glasses that fits your child properly and is comfortable for them to wear. Once you begin the search, you'll probably be faced with many choices and lots of things to consider, like the style, fit and how durable they are. By knowing what to look for and asking the right questions, it becomes easier to find the right pair to support your child's vision and help them thrive.
Read on for some information on where to buy kids' glasses in Australia, what factors you should consider, the importance of proper fit and even some tips for taking care of kids' glasses once you've got them.
Big-name stores vs independent optometry retailers
Buying prescription glasses for kids has become more affordable, thanks to bulk-billed eye tests and 'shoptometry' outlets (stores that offer eye tests and lots of frame choices at a discounted price). In the Australian market, there are prominent multi-store retailers like Specsavers, Oscar Wylee and Luxottica (OPSM and Laubman & Pank), as well as independent optical stores and online vendors.
But which should you choose?
As you'd expect, there's no definitive answer here, and all options should be considered. There are pros and cons for all options and it really comes down to personal choice.
Big-name stores often have a wide range of children's frames to choose from at competitive prices. But, often their frame choices can be for slightly older children, at least 5 years of age, because they cater to the mass market. From observation in community groups, I've also noticed that they don't always offer the best fitting expertise and kids will leave the store with glasses that are much too big. Remember, kids don't 'grow into glasses'. Their heads actually grow extremely slowly and they're more likely to grow out of their prescription before they grow out of a frame. Glasses that are too big can impact how well the child sees through the glasses and can be annoying to wear.
Independent retailers tend to be a little more expensive but you're most likely going to get a more personalised service – and quite often more expert care. So if your child has a complex or high prescription, an independent might be the best option. If the optometrist doesn't see a lot of children, they can sometimes have a limited selection in children's frames, which will limit your choices. But you can always ask them to order in frames for you. Some great brands for kids are Augie Eyewear,Tomato Glasses and Dilli Dalli.
Online optical retailers are also an option for kids' glasses. Personally, I don't think I would buy my kids' glasses online as they prefer to try them on for look and feel. However, if you have a pretty basic prescription and you have a clear idea of the frames your child likes, then this can be a good value option. A simple Google search will bring up dozens of options.
At the end of the day, your best bet is to decide what's important for you and your child, consider your budget and then look for the option that meets those requirements.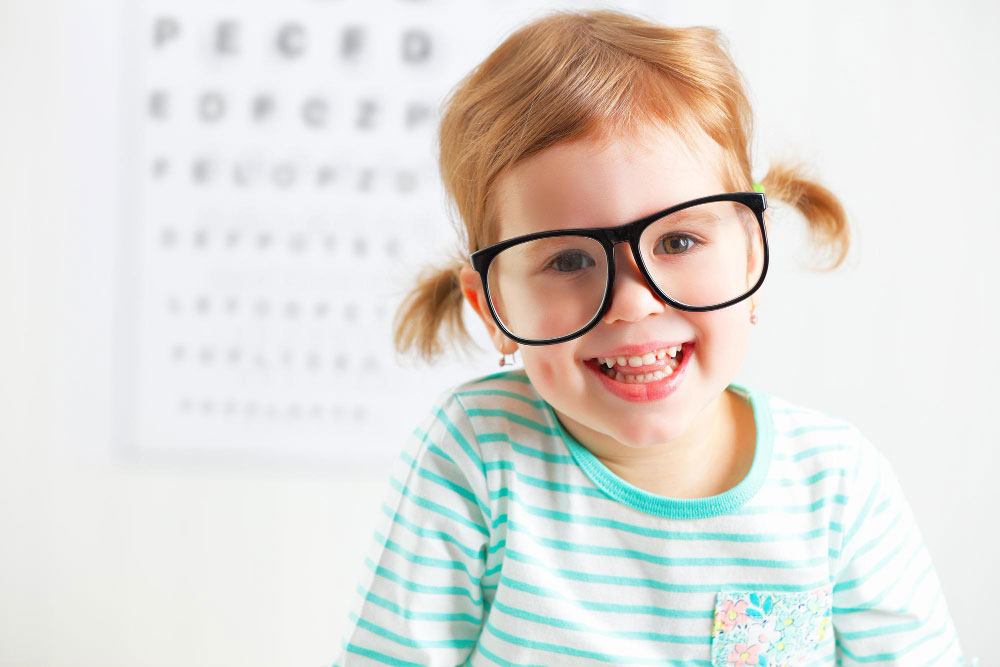 Children do not 'grow into' glasses - these do NOT fit and won't for a LONG time!
What to look for when choosing kids' glasses
Here are some factors to keep in mind when shopping for kids' glasses:
●The fit: The fit of the glasses is perhaps the most critical aspect. Ill-fitting frames can cause discomfort and even harm your child's vision over time. Look for frames that sit comfortably on their face without being too tight or loose. Remember, kids DO NOT 'grow into' glasses! They are a medical device and need to fit properly NOW!
●Durability: Kids are active, which means their glasses need to be durable enough to withstand daily wear and tear. Avoid flimsy frames and opt for materials that are both lightweight and strong.
●Selection: As mentioned above, different retailers will have varying frames to choose from. If your child has a specific style in mind or has distinct preferences, it's best to find a retailer with a wide selection of frames to ensure they have plenty of options.
●Price: Budget is always a consideration when buying glasses for children. Look for retailers that offer quality frames at fair prices. Look for discounts and promotions, especially during back-to-school sales and end-of-season clearance events.
The importance of proper fit and comfort
It's vital to ensure your child's glasses fit well and are comfortable for them to wear, as poorly fitting glasses can cause headaches, eye strain, and even worse vision problems.
It's also essential to have regular check-ups to make sure the prescription is up-to-date. As children grow, their eyes change, too.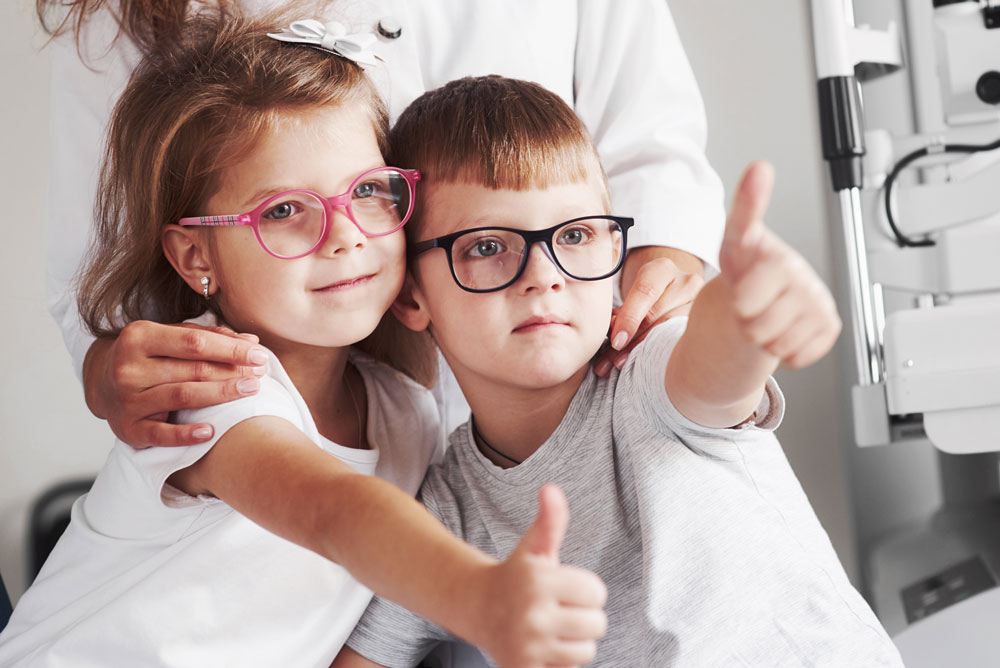 Questions to ask when purchasing kids' glasses
Asking the right questions will help you make the best decision. Here are some questions that should help you decide on the right place to buy your child's glasses:
●Do you offer a warranty or guarantee? Most reputable retailers will offer some form of warranty or guarantee on their products, so it's worth asking.
●What is the process for replacing frames if they break? Accidents happen, and sometimes frames may get damaged. Find out how easy it is to replace them in case of an emergency. And some optometrist will have a warranty cover option that you can add on as an extra. If you have a rough and tumble kid, this might be worth investing in!
●What's your experience with fitting kids' glasses? If you're purchasing from an optometrist, ask about their experience fitting children's glasses. They should be able to assure you the frames will be fitted correctly and be comfortable on your child's face. If the frames look too big and the optometrist or optical dispenser tells you your child with 'grow into them' – run!
●Do you provide aftercare services? Ask about after-sales services, such as adjustments or cleanings. Some retailers may even offer a free replacement pair in case of loss or damage within a specific timeframe.
●Do you accept health insurance funds? If you have private health insurance, ask if the retailer accepts your fund and what rebates they offer.
Tips for taking care of kids' glasses
Kids' glasses are an investment, and your child's vision relies on them, so take good care of them to prolong their lifespan.
●Encourage your child to remove their glasses with both hands to avoid bending or breaking the frames.
●Always store glasses in their protective case when not in use.
●Regularly clean the lenses using a microfiber cloth and an approved lens cleaner.
●Teach your child how to properly clean their glasses without damaging them.
●Check for loose screws and other signs of wear and tear regularly.
When kids have glasses that fit properly, they are more likely to wear them consistently. So, taking the time to find a retailer that can meet your child's needs, and making the process of buying glasses a positive experience, is worth it. Lastly, remember to schedule regular eye exams for your child as their eyesight can change quickly, especially during their formative years.
Good luck in finding the perfect pair of glasses for your little one!
Here are some expert optometrists that are great at fitting kids' glasses: