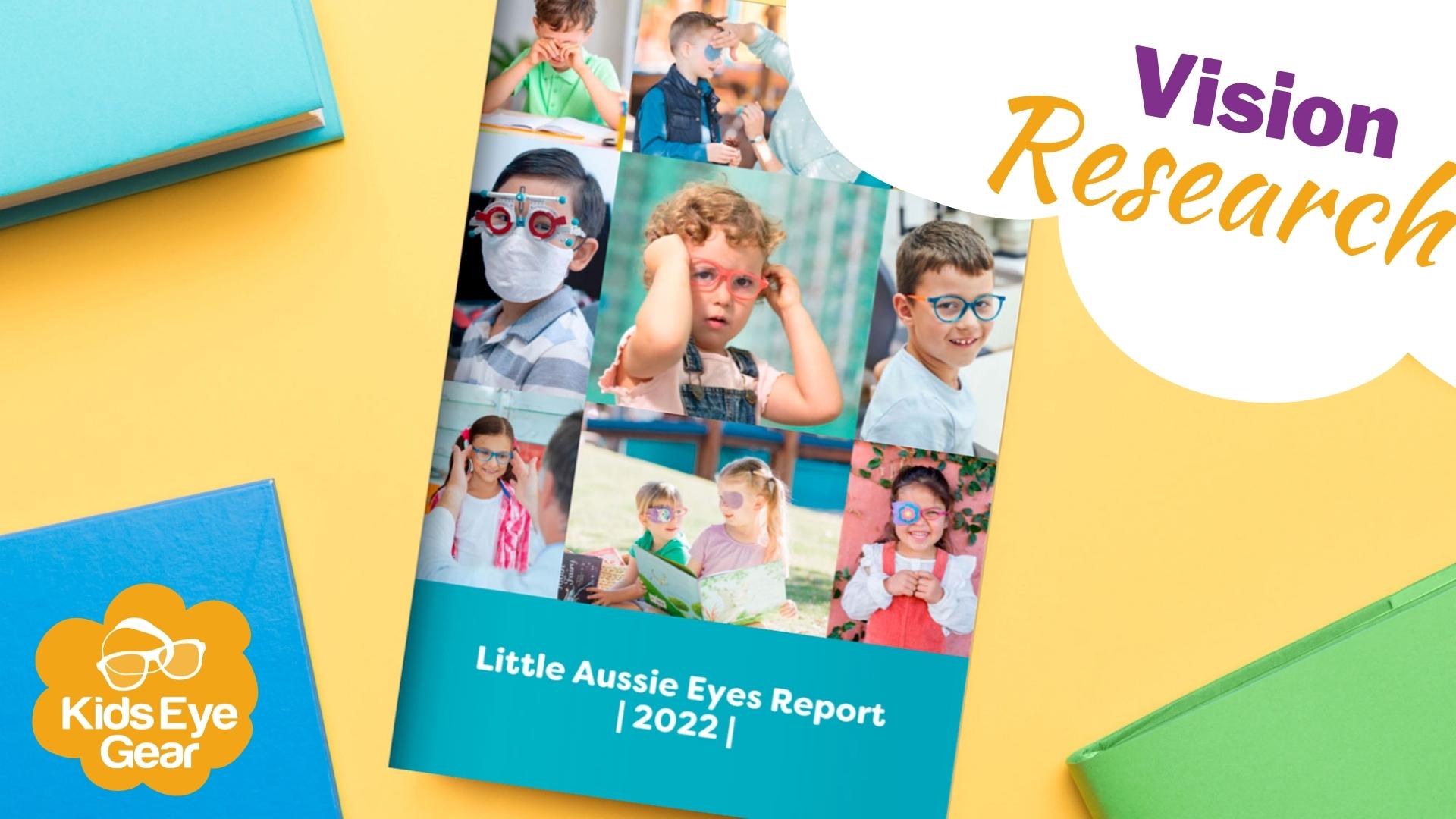 The Little Aussie Eyes Report 2022 is now available!
A report on kids' vision.
In 2020, Kids Eye Gear undertook the first Little Aussie Eyes Report, which aimed to understand kids' vision in Australia. In 2021 the research project continued, and now in 2022 the Report is in its third year.
In 2022, the Little Aussie Eyes survey focused again on Australian parents, surveying more than 500 about their child's' vision and eyecare. The impacts of COVID19 on children's vision was investigated, as well as a focus on perceptions of children's eyecare and eyecare professionals.
Here is a snapshot of the findings for 2022. For the full report, hit the link at the bottom of the page.
COVID19 has impacted the eyecare of more than
1 in 4 Australian children that see an eyecare professional.
According to parents, COVID19 has impacted the eyecare of more than 1 in 4 (26%) Australian children who have vision issues and see an eyecare professional. This was largely the result of delayed and cancelled appointments and the impacts of lockdowns and restrictions. Children in regional areas were harder hit.
46% of parents had barriers to attending appointments in the past two years.
When it came to specific barriers to attending eyecare appointments in the past two years, the main issues for these families were not being able to bring children or partners to appointments due to appointment restrictions, appointments being delayed by the clinician, and not feeling safe to attend appointments.
Perception of Eyecare Treatment
Overall, parents feel supported in their child's eyecare treatment, and feel well informed about their child's eye condition and treatment. Only 15% of parents sought a second opinion for their child's eye condition.
Initial Vision Testing
More than 1 in 4 Australian parents believe there is no recommended age for children to have their first eye test. Rather, parents believe they should only be tested if problems arise or the child complains. This is clearly an issue given our 2021 Little Aussie Eyes Report showed that a child complaining about headaches or other issues was an instigator for an optometrist visit for only 7% of respondents. As Optometry Australia also says, 'children often assume that how they see is normal', meaning waiting for signs and symptoms of vision issues may be fruitless. This is further reinforced by the 2020 Little Aussie Eyes Report which showed many parents were shocked that their child had a vision problem when they were taken for routine check ups. – proving that symptoms or signs aren't always evident.
Unfortunately there still persists the opinion that children should only have their eyes tested if problems or symptoms arise.
As the country emerges from two years of lockdowns and restrictions, now is the perfect opportunity to educate parents about the importance of having their child's eyes tested – at least before they start school and regularly after that. Ensuring children's vision issues are not missed is a vital step in improving childhood vision.
We look forward to continuing the Little Aussie Eyes Report in 2023 to further identify broader vision issues in the community, so we can assist with encouraging greater education and outcomes.
Or if you prefer to download the report, and previous years' reports, head here.
WANT TO JOIN OUR COMMUNITY?
We'd love to have you join our community!
Are you a parent of a child that patches or wears glasses? Sign up HERE!
Are you an eyecare professional? Sign up HERE!
If you are interested in investigating particular areas of the research, feel free to contact us at nicola @ kidseyegear.com.au