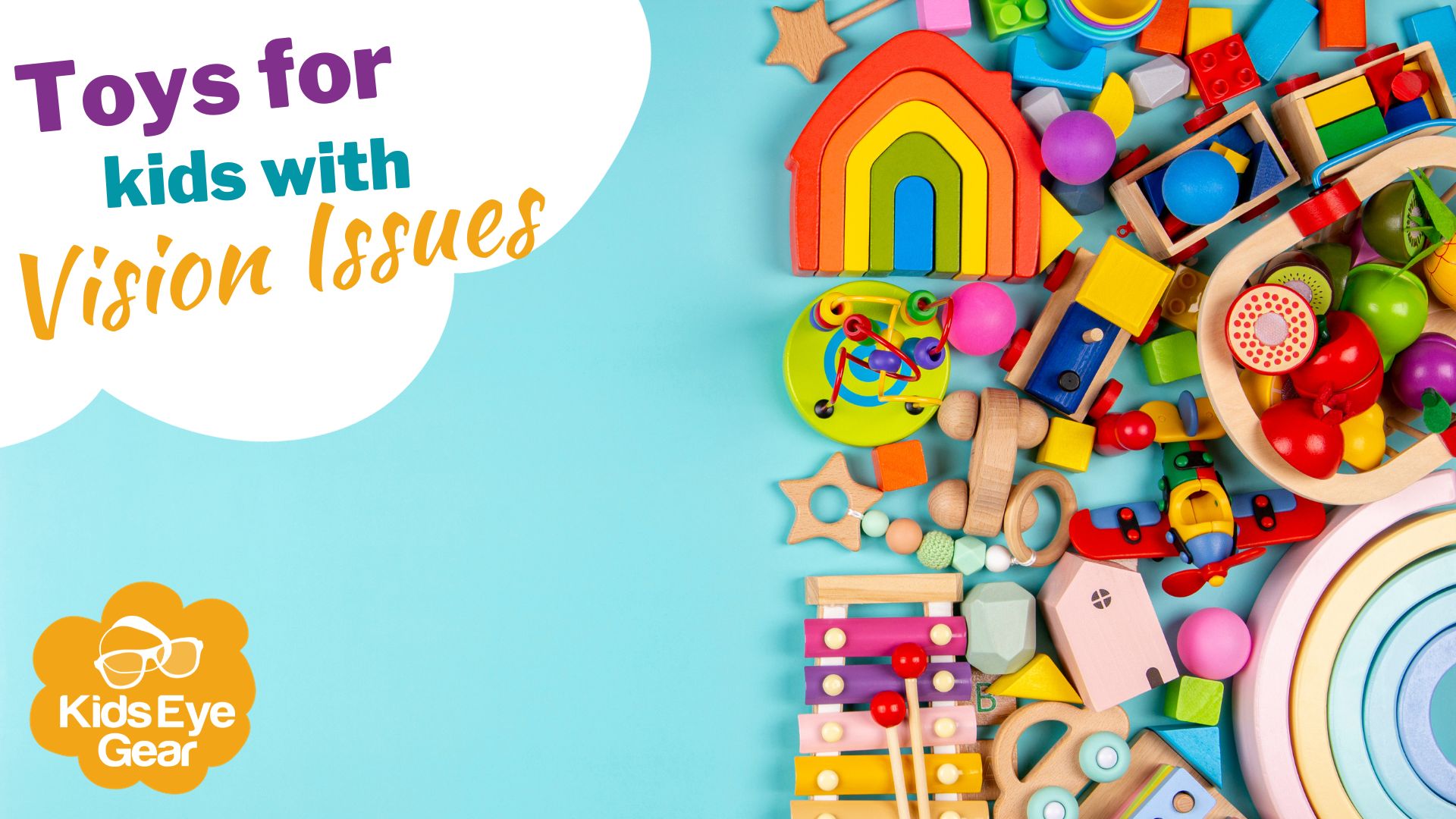 Christmas is just around the corner, so it's time to start thinking about gifts for the kids. If you have a child with vision impairment to shop for, you may be wondering what toys will be both fun and suitable for their needs. The good news is many great gift options are accessible and support visual development. To make your Christmas shopping easier, in this guide, I'll explore some of the best Christmas toy ideas for babies, toddlers, and kids based on their age and level of vision.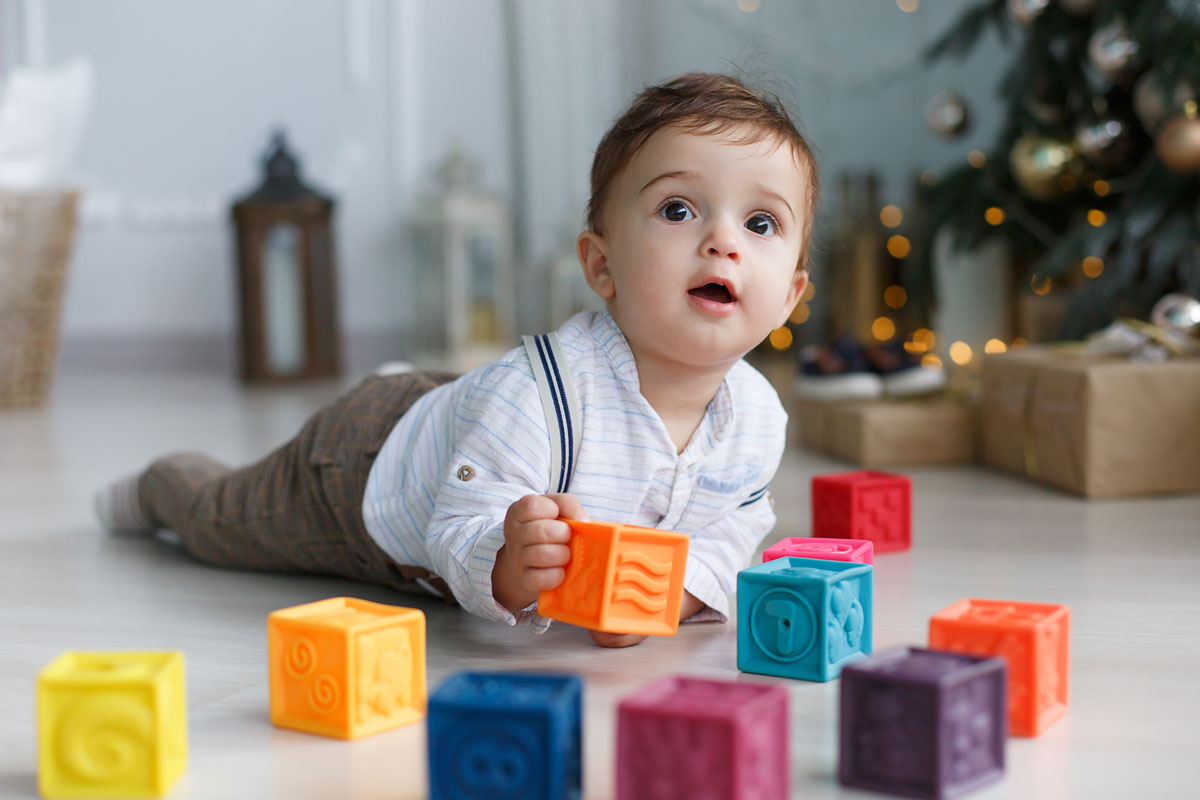 For the babies
Babies with vision issues need toys with high contrast and simple patterns to help strengthen their eyesight in the early months. Black and white toys are ideal, as the sharp contrast makes details much easier to see. Some great gift options include:
●A black and white play gym - try to find one that features dangling high-contrast elements that are easy to focus on. Look for shapes like circles, squares, stars, and triangles in varying sizes to keep Bub interested. These toys incentivise babies to lift and turn their heads, building vision skills. If there are attachments with crinkly textures, even better, as this provides added sound stimulation.
●Activity mats - choose a soft fabric mat with bold patterns such as stripes, dots, and zigzags in black, white and red. The mat will encourage babies to lift and move their heads to follow the patterns.
●Rattles and teethers - select a deep, solid colour with white contrast for rattles or teethers. The colour difference makes them easy to see, and the sound helps, too. Add different textured surfaces like bumps, ridges, and silicone grips for added sensory play.
●Soft books - books with simple black and white or red and white patterns are best. Thick pages are more accessible for small hands to grab and turn. Large face images are great for engaging focus and try to select sturdy board books to prevent tearing.
●Cot mobiles - one with black and white patterned items that spin gently will help strengthen vision as babies lie watching. If it also has soft music and lights, that's excellent as it will offer extra visual and auditory support.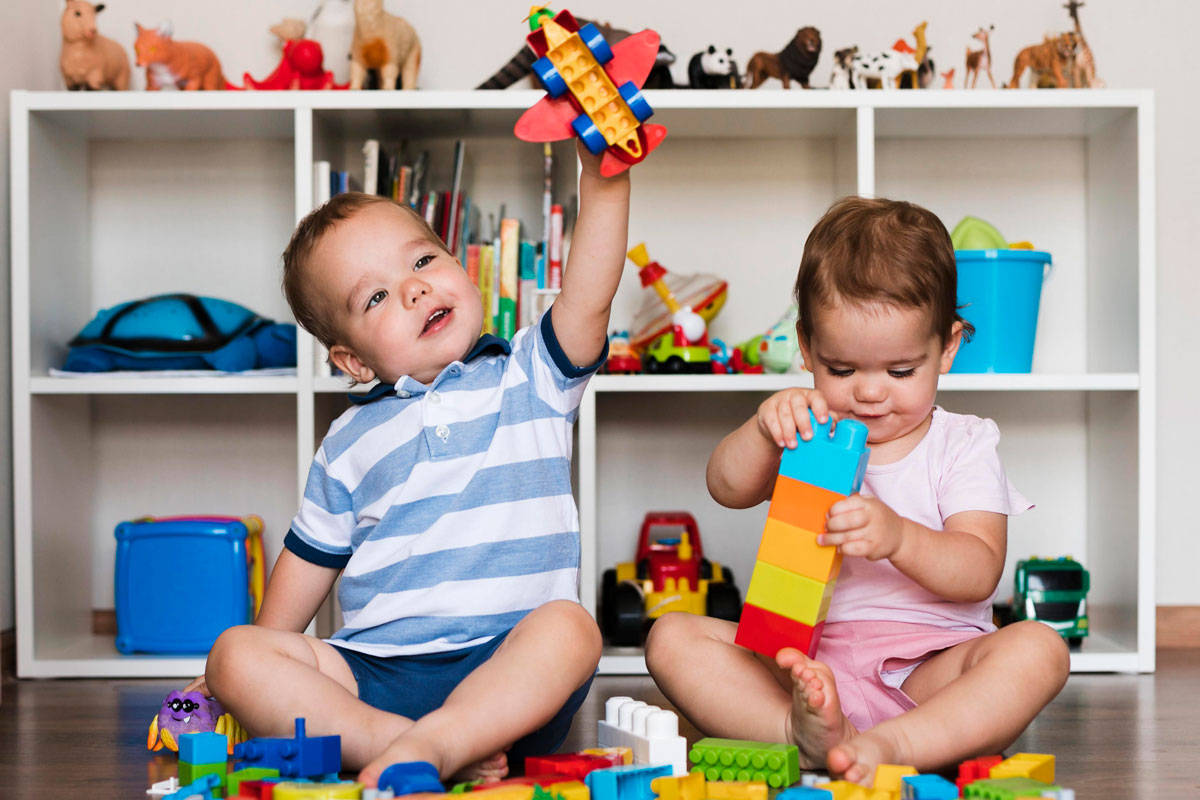 For the toddlers
As toddlers grow and gain more control over their eyes and hands, they'll enjoy and benefit from toys that challenge their vision through tracking, matching and hand-eye coordination. Great options include:
●Shape sorters - matching each shape to the correct hole builds hand-eye coordination and vision skills. Look for sorters with high-contrast colours like red, blue and yellow. Sorters with knobs will make holding pieces easier.
●Stacking toys - rings or blocks in alternating colours like red, yellow, and green help distinguish each piece, while textures like bumps add tactile interest.
●Simple puzzles - large knob puzzles with bright colours are ideal as toddlers learn to scan and match the pieces. Puzzles with sound effects are great to add extra engagement. Choose 2-4 piece puzzles to start with and gradually increase complexity.
●Activity tables - busy tables with lots of accessible features like shape sorters, spinning panels, abacus beads, and pop-up animals will keep toddlers engaged for hours. They encourage exploration and vision development, and those with bold, bright, contrasting colours will capture attention.
●Colourful bath toys - brightly coloured bath toys make visual tracking and scanning engaging during bathtime. Floating toys, pouring cups, and squirters are always popular for bathtime fun.
●Balls - Lightweight balls in various sizes and colours encourage tracking and catching skills. Textured balls add sensory interest, and inflatable balls are easier for little ones to catch and throw.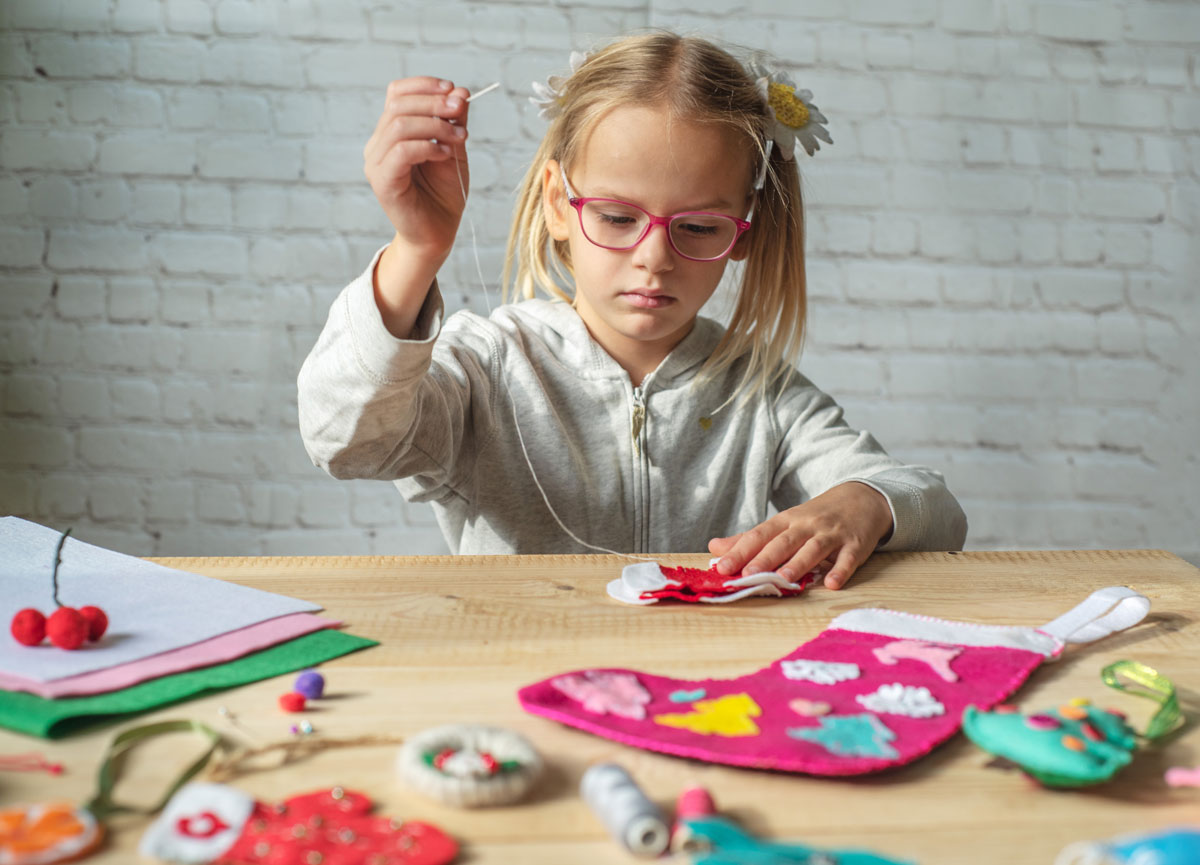 For the kids 4 and over
Once kids reach preschool age, their vision skills allow for more complex and detail-oriented toys. Some great options for putting under the tree this year include:
●Arts and crafts - supplies like pencils, markers, crayons, paint and glitter glue in bold colours make artistic creations pop visually. Add stickers, neon chalk, sequins and neon pom poms too.
●Modelling clay - vibrant coloured clay is super tactile and versatile for making fun and imaginative creations. Kids can shape the clay into different shapes and figures and then even paint their sculptures.
●Building toys - from Duplos to Lego, building toys in bright colours are always well received. Constructing trains, houses, and more will help hone visual tracking abilities and teach spatial and matching skills.
●Action figures - larger figures with costumes in bold patterns provide something eye-catching to play fantasy games with. Seek those with lots of colour contrast.
●Board games - colourful boards with high contrast make games inviting and visible. Cooperative games teach turn-taking and teamwork, too; both are important social skills for this age group to develop.
●Mini tablets - kid-friendly tablets offer a huge assortment of interactive and educational apps and games to improve vision abilities. Look for those with adjustable text size, fonts and high colour contrast. Educational games strengthen visual processing and can help improve concentration.
●Light-up toys - toys that light up, make sounds and move can provide visual stimulation and improve hand-eye coordination.
●Puzzles - from this age, kids can progress to more complex puzzles with smaller pieces. Puzzles boost spatial skills, develop hand-eye coordination and are great for encouraging attention to detail.
Christmas is the perfect opportunity to give those gifts which foster play and encourage vision development. Focus on contrast, colour, lighting, texture and sound when selecting toys suitable for your child's age and stage, and of course, don't forget they need to be fun to play with, too. Now you're armed with some shopping ideas, I'm sure you'll have no trouble finding the ideal toys to delight your child and give their vision a boost this Christmas!