Posted by Nicola on 11th Jun 2018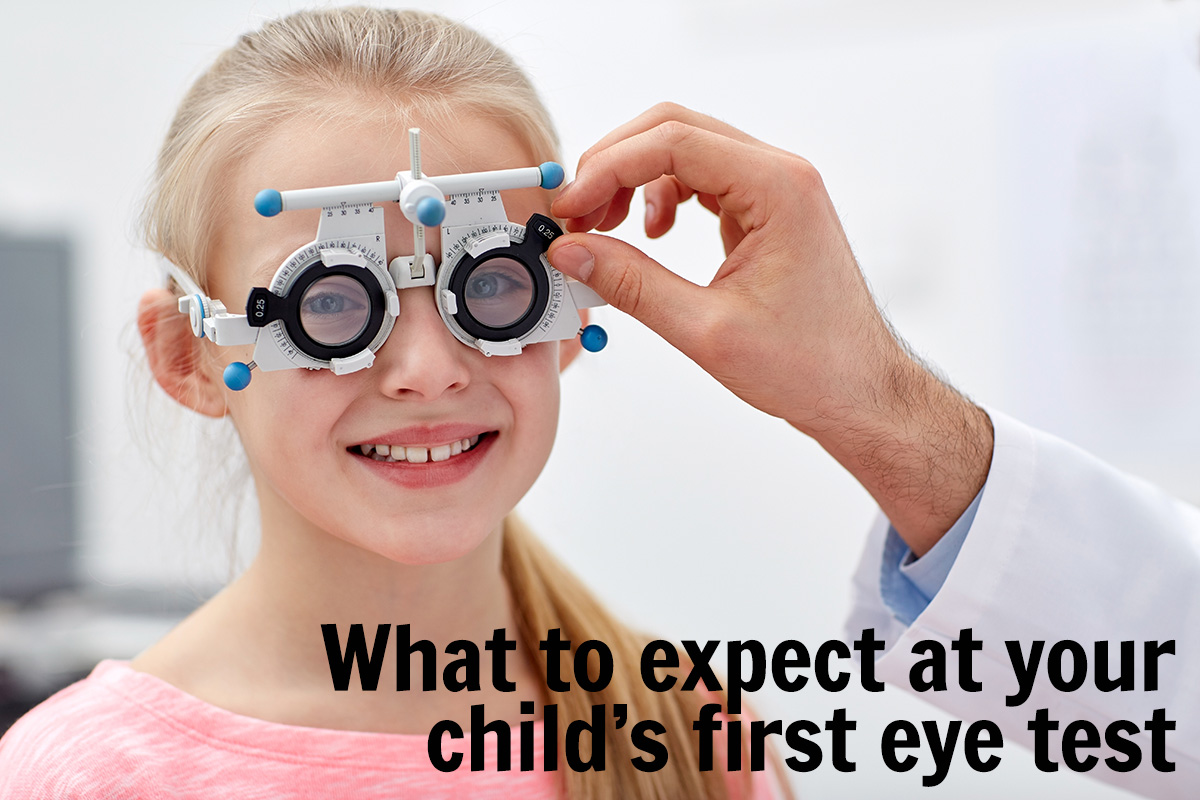 Taking your child to their first eye test can be a bit unnerving but it's nothing to be worried about. In fact, a trip to the eye doctor can actually be a lot of fun for kids as they get to see some cool equipment and look through fun lenses and even try on a few glasses. It's less scary than a trip to the dentist and more fun than the doctor.
Making your appointment
You can book an eye test at so many places, most local shops will have an OPSM or a Specsavers, but any good optometrist will offer eye tests. In Australia the majority of kids exams are bulk billed so that makes booking them even easier – and cheaper! Most places you can even book online and usually on the day or at least that week. Make the appointment for the time that best suits your child, for instance around naps, school, or when they are the most content and likely to cooperate. Everyone should have their eyes tested at least once every two years.
Going to your appointment
You don't need to bring anything except your child. If you've had any notes from teachers/therapists regarding their sight, then bring those along too. Best to show up a few minutes early as there is always paperwork! No need to hype this up too much to your child, you don't want to make them nervous. The friendly eye doctor is just going to see what you can see.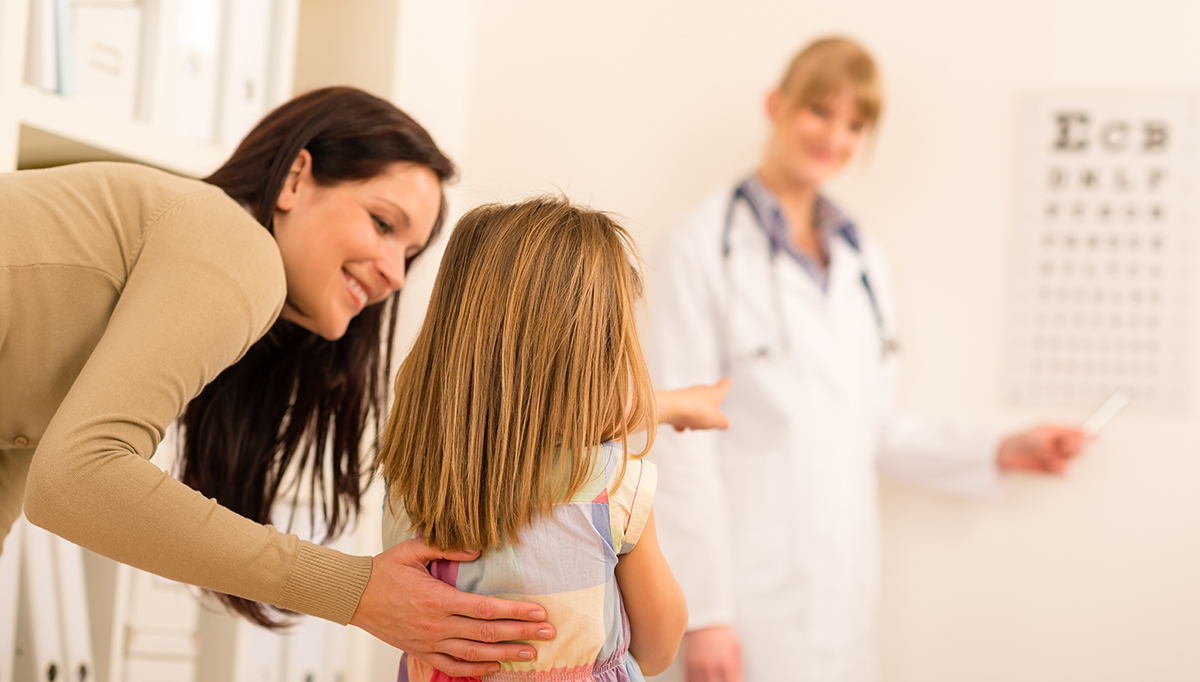 At the appointment
On average, an eye test appointment takes about 20 minutes, and you can stay with your child the whole time.
A good optometrist will start off by trying to establish a good rapport with the child being examined. They'll also likely ask the parent where the child is at with reading, numbers, speech and the like, so they can work out the best and most appropriate tests for the child.
From there, your child will be asked to try to read various charts, pick out different colours and look through varied lenses, so that the optometrist can measure your child's vision. Not all children can read, and that's ok! For kid's eye tests, charts with pictures are used instead of traditional ones that may suit adults or older children only. Your optometrist will try to make this as fast as possible while gathering all the data they need. They are testing vision, but also eye muscle strength and eye health too.
It's likely your child will also have digital images of their eyes taken. This is where the shape of the eye can be seen, and any damage or disease to the eye will pop up. It can be a bit tricky trying to get little kids not to blink sometimes, but luckily the assistants running these machines are very quick! Your child's eye will appear on the screen and it will look some bizarre space photo of a long lost planet.
Afterwards
After your child has looked through big machines and seen a bunch of interesting photos, your optometrist will consult with you over what has been discovered. Some of the time it will be absolutely nothing. Having one child require glasses does not mean the next will. Sometimes tired eyes are just that; tired. However, if the optometrist has found something he or she will discuss it with you here. If there's a vision problem, your optometrist will explain the type to you and any concerns they may have. They will tell you if there's anything you can do to lessen the progression or may have some more questions for you. In some instances, you may be referred onward to a different sort of eye doctor. This is a great time to ask any questions you may have. Don't be afraid, ask away!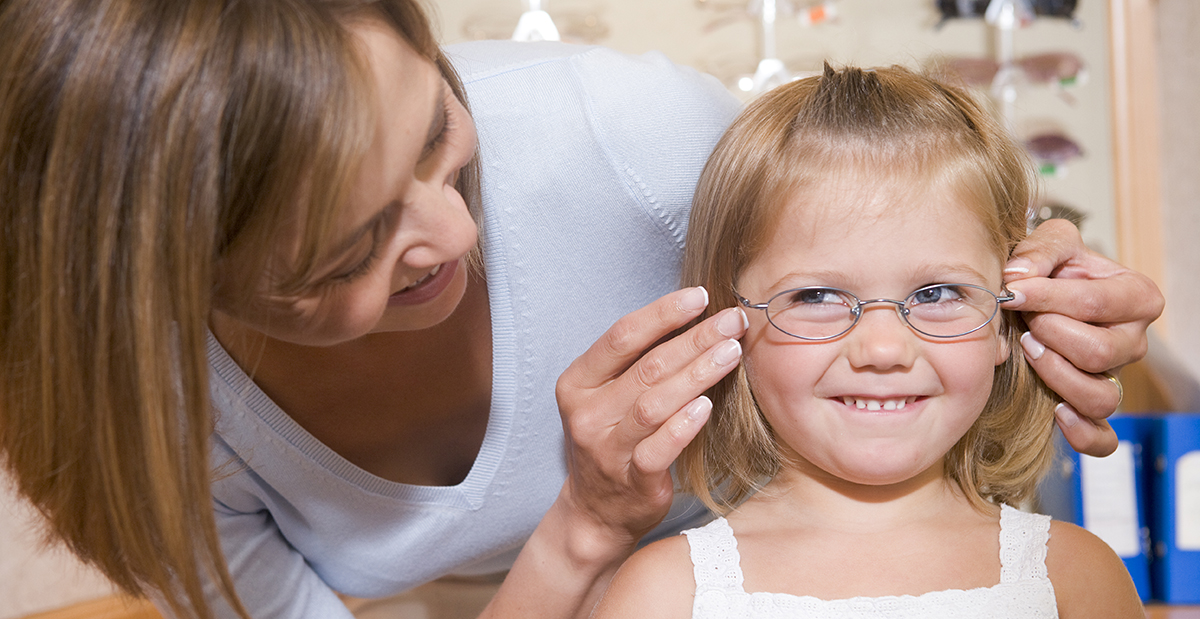 What if my child needs glasses?
This can be the fun part for them. You will be shown the display of children's glasses and you and your child can have fun picking out some cool frames. Kids have so many choices these days; super heroes, funky frames and even glow in the dark ones. Once frames are chosen, your lenses will be ordered and you and your child will have to come back to have them fitted and pick them up. This usually takes 1-2 weeks.
That's it! It's as easy as 1, 2, 3, or maybe A, B, C. There are some great books to prepare your child for an eye appointment, but the main thing is to keep it fun, friendly and remind them it's no big deal.